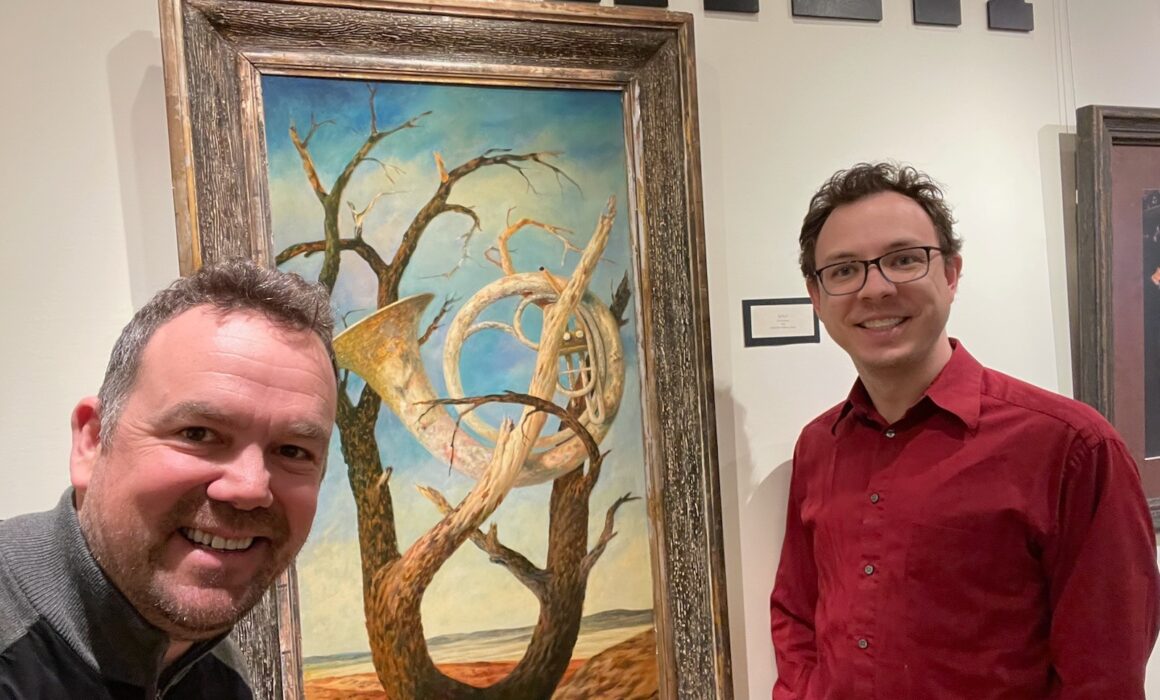 The Curtis Charitable Trust is proud to support the Jackson Symphony Orchestra's Concert "Pictures at an Exhibition" under the direction of conductor Dr. Matthew Aubin on March 25, 2023, which will include composer Jeremy Crosmer's world premier of a work inspired by the art of Philip C. Curtis and, in particular, the piece Solo, which is featured in the Exhibition.
About JSO's Pictures at an Exhibition Concert
It's an artistic extravaganza! The JSO presents works inspired by the visual arts including the famous Pictures at an Exhibition. You won't want to miss our performance that opens with speed painter Evan Struck on stage with the JSO. Violinist Ida Kavafian performs Michael Daugherty's violin concerto Fire and Blood inspired by Detroit murals by Frida Kahlo and Diego Rivera. The JSO also welcomes back Jeremy Crosmer for a world premiere inspired by the work of Jackson-born artist Philip Campbell Curtis. The surrealist painter's work will be on display at the Potter Center through March. We close the concert with animation synced to our performance of Pictures at an Exhibition. You won't want to miss a single moment of this performance packed with visual art!